About Our Site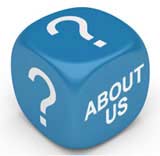 EmployeePrivacyRights was formed to offer a unique reference point on comprehensive advice on employee privacy.
How many of you know your privacy rights as an employee? Very few, probably. Similarly, how many managers know these rights and have explained them to staff?
Unfortunately, there's a significant amount of confusion, and even ignorance, about an employee's rights to privacy. This is despite the prevalence of office computer systems and the use of them for private email and web surfing, and the encroachment of CCTV in office and factory locations. It's a simple fact that many people don't know how these issues relate to them.
Employee privacy is therefore a subject that needs to come to every worker's attention. It also requires clarification in the context of the law.
The EmployeePrivacyRights website gives you the facts about employee privacy, and provides the necessary explanations. Our writers have written a series of articles on the privacy topics that matter to you, whether you're an employee or a manager. Private phone calls, web browsing, obtaining access to personal information, and official privacy policies are just four of the many topics the website contains.
Take time now to browse the subject categories. Ensure you know exactly what your rights are as an employee, and what your obligations amount to if you're a manager.
Our concern was that there was no single UK resource for interesting features and practical advice on this subject.
Our features and articles are written by experts - who have experience, or a particular interest in this area.
Our Background
EmployeePrivacyRights was founded by John Rowlinson, the founder of PtS.
John, through PtS, is involved in a number of ventures including software and property companies. A percentage of revenue from these activities goes towards funding EmployeePrivacyRights and a number of similar sites.
Our focus is simply on having experts create the highest quality information possible that is widely read.

Related Articles in the 'Site Information' Category...