Worker-Manager Confidentiality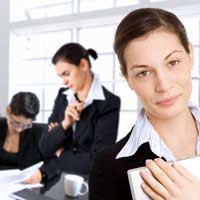 It is common for people who have a good relationship with their managers to tell them things in confidence. Most of the time, it makes sense for managers to keep such disclosures to themselves. However, there are occasions when they need to use their judgement and consider breaking this bond of trust for the greater good. This article discusses the issues relating to confidentiality in the worker-manager relationship.
Gossip
It is generally the responsibility of managers to control the spread of gossip through an organisation; it would certainly not be professional for them to contribute to any such rumours and speculation.
People in authority may be privy to all manner of confidential data about their business and its workforce. But they have a position of responsibility, and have been trusted to maintain the confidentiality of this data. Where less senior staff need access to this information, the business will generally release it to them in an appropriate form.
The Good of the Company
The good of the many outweighs the good of the few. For example, if a manager is told something that suggests a worker could cause harm to themselves or others, their responsibility is to take measures to protect these people even if it means breaking the confidence.
When a manager is told something in confidence that could be against the best interests of the company, they have a difficult decision to make. Should they respect the privacy of the individual, and keep the confidence as a private matter? Or should they report the incident, benefiting the company but risking loss of the trust of the workers below them. Unfortunately, there are no easy answers to this, and it remains largely a matter for the conscience of the manager to make a call based on the severity of what has been revealed.
Confidentiality of Criminal Acts
If an employee admits to having broken the law, the people who have been told may become accessories after the fact, and may face legal action themselves if they do not report what they know to the authorities in a timely fashion. A manager may wish to advise them to confess their crime officially, which may lead to a more lenient punishment. If a confession is not forthcoming, the supervisor may have no choice but to make a formal report.
If a member of staff admits to taking illegal drugs, or to having some other form of addiction that could impair their work, it is appropriate to notify the human resources department. They should be able to offer support services to the employee, and to ensure they seek help and are monitored.
Keeping Secrets
In life outside the office, some people are better at keeping secrets than others. However, at work, a manager has a responsibility to be professional. One mark of this professionalism is the ability to keep certain information confidential, filtering out the confidential parts from what is passed down to workers, and controlling what is fed back from them to higher management.
Sometimes subordinates will divulge information that really ought to be passed back to the company. In this case, a manager has a difficult decision to make: to keep quiet or to pass the information on. Making the right call takes training and experience, and it is the ability to take the correct action in circumstances such as this that separates the great leaders from the rest.
EMPLOYEE PRIVACY RIGHTS IS FOR SALE:
This website is for sale [more info].
You might also like...
My boss called me after work to ask why I wanted to reduce my hours. I unwillingly told her that I can't deal with my coworker and thought if I had less to deal with her, it would be easier to cope. Next shift, I was asked to the managers office, by my coworker. I was put under questioning by them both, asking what my problem is. My boss had told my coworker that I don't like her, and now wanted me to explain why and how I was going change it. I felt like I was thrown in front of a truck. End of the day, I was told that it might be time for me to leave. Kindly I was informed what a good employee I was and how great I am with customers. But - if I can't get along with this particular coworker, then leave. Unfair dismissal or did my boss have a fair reason for telling me to resign?
Kicki
- 3-Jun-21 @ 9:13 AM
Hey all. Recently my employer has shared my addreas and personal information with another member of staff, which has resulted in letters to my address, and the person is trying to get money from me, saying i owe them etc. There is my 3 people at my work place who can access my personal information. I want to go to a higher up in the chain, eg regional manner. This is only speculation though, as i dont have proof my address was given out, how ever the person in question does not know where i live. Any advice in this matter would be appreciated.
BIGglen86
- 23-Apr-21 @ 2:45 PM
My former employer told the police about a serious medical condition I have. They only have this knowledge in their role within the organisation, and they were making malicious allegations to the police about me. Are they permitted to disclose my medical information without my permission?
Rebel
- 23-Jan-21 @ 3:22 PM
I have recently had to take time off work due to a miscarriage, and the loss of a family member both in a timescale of a week, I struggled with this and was diagnosed with PTSD I spoke with my Hr and asked that all that i was about to disclose be kept private i had expressed that i did not want any coworkers especially my manager to be made aware of this, my gp did put on my sick note absence due to PTSD, I was reasured it would stay confidential.. On return to work my coworkers came to me to express there sorrow for my loss, and that im still young i can try again. So it was clear she told everyone. My Hr broke confidentiality, i dont know what to do, i can't even work im so stressed with the whole ordeal.
Meme714
- 16-Jan-21 @ 12:22 AM
I told my manager I was assaulted as a child he then had told other staff members which now I feel like everyone knows surly that's a breech of confidentiality. It affects my work on a day to day basis due to the fact they told other work collueges.
Karen
- 7-Dec-20 @ 10:59 PM
My manager was overheard talking about a recent absence I had with another employee is this a data protection breach
Kezza
- 2-Dec-20 @ 6:45 PM
A manager Has discussed personal information about an illness and health appointments with other colleagues also employees of a different concession and the buisness landlords Do I have any rights to approach this as I think I am being bullied
Ginge
- 6-Nov-20 @ 9:57 AM
I was recently caught up in defending a fellow employee from bullying. I told a manager something in confidence and it has been shared with those who were bullying and now I am ignored by half the staff. Is this legal.
Cull
- 19-Oct-20 @ 9:42 PM
I put in a formal complaint about a colleague to my manager to escalate to higher management to start the process. My manager told the colleague about my complaint and since she has put in a counter complaint about me. Is this a breach of confidentiality.
Dino
- 12-Oct-20 @ 9:37 PM
There was an ongoing case that led to dismissal and tribunal at work. The person in question was open with many people about the case - no secret and was even saying in appropriate things about the manager. An announcement was made and everyone was told that the individual would not be returning . Meanwhile, I was promoted to the role the person wanted and following this announcement I was asked why this personleft. I simply said the person didn't get the outcome they expected. The person I told this to called ex employee and then ex employee made a complaint about me. I am Now suspended pending investigation for breach ofGDPR . I find this difficult to understand. I shared no personal details and did not say anything other than what Was said or known by others . Can I be be dismissed for this?
Julie
- 13-Jan-20 @ 11:55 PM
If the boss shares someone's medical certificate information ( Mental Health related problem) with another member of staff , is this a serious confidentiality breach ?
I disclosed something incredibly private that happened to me at training to my manager as it was effecting my work. It was taken down, marked private and confidential, signed and was sent to HR. I recently found out that my manager has told every member of staff in a morning meeting on one of my days off. I am mortified. He assured me that he would never tell anyone. What should I do?
Emily
- 2-Dec-19 @ 8:45 PM
I have recently been diagnosed with infertility. My partner (we work at the same place) told his manager "off the record", and he has told head of HR who as approached me about it over text message! Is this breach of confidentiality?
Danny
- 20-Nov-19 @ 2:37 PM
Are absence/holiday request forms and overtime record sheets allowed to be visible to others in the workplace?
MA
- 17-Oct-19 @ 10:02 PM
"I recently had to hand a sick note into work. I handed it in to a trusted staff member as Manager wasn't in yet. But i have since discovered that what i thought was a trusted staff member, then not only read my sick note bit was also showing it to other staff members. I feel this is a breach of not only my trust but my privacy. Am i correct, if i made a complaint to management that it would be considered a breach of privacy?"
Leaah
- 24-Sep-19 @ 11:01 PM
I have been signed off sick for the past few weeks and my employer has disclosed why and for how long, to an ex employee. Is this allowed?
Beaver
- 10-Sep-19 @ 11:56 PM
I was in an accident that caused me to take time off work, I told my manager what happened and that I don't want other staff to know as the accident was traumatic and a sensitive issue. I have now found out that he has told the staff members and it has been discussed quite often. What action can I take as I have it in writing that I'd like to keep it confidential?
Scar
- 21-Aug-19 @ 11:56 PM
While working my notice period I had an accident to which I had to take 2 weeks off. I told my manager what had happened and that it was a sensitive issue that I would not like the rest of the employees to know. I have now found out that my manager had told people and it was discussed at work on more than one occasion. What actions can I take?
Scar
- 21-Aug-19 @ 11:52 PM
My co worker asked me if my status at work is rotation or permanent night shift. I asked her "why". She said that she's confused and how come I don't rotate to another shift. I told her, we need night shift workers so why do they rotate me to another shift. She said, I already asked our manager to find out to HR if you are a rotation or permanent night shift. For me, I feel that my co worker violated my privacy. Is this a breach of confidentiality?
Ellen
- 23-Jun-19 @ 11:00 PM
I've had some personal things happen at a past job that wasn't supposed to be spread but I've found out that the manager spread it what can I do
May
- 19-Jun-19 @ 4:39 AM
My confided in her manager of a health condition I recently developed,this manager then went on to tell other members of staff,my daughter was understandably upset at my condition and therefore was not as cheery has her usual self the manager took offence to this and has forced to face a disciplinary committee. What can she do to keep her job and her good name within the company
Ian
- 11-Jun-19 @ 11:24 AM
I recently had to hand a sick note into work. I handed it in to a trusted staff member as Manager wasn't in yet. But i have since discovered that what i thought was a trusted staff member, then not only read my sick note bit was also showing it to other staff members. I feel this is a breach of not only my trust but my privacy. Am i correct, if i made a complaint to management that it would be considered a breach of privacy?
Kaykay
- 7-Jun-19 @ 6:29 PM
Hi, I had a conversation with my 2ic in regards to a staff member. The end result of our private conversation was that we would call this person in and explain our situation and how he has not been keeping up with standards. Our agreed conversation was to be no written or verbal warnings but to be only a formal conversation which we where all to sign off on noting that next time a witness would be required if we had to have the same conversation again. My 2ic went out and told this person on what was coming his way. Now the meeting had to be cancelled because of what I believe being a breach. This is the second time this has happened and coincidentally to the same person who was going to be questioned. Where as a supervisor do I stand with this as I believe this is poor performance, breach of confidentiality and now have lost trust in his ability as a 2ic.
Cracka
- 4-May-19 @ 1:08 PM
if i am getting suspended from work should other employees be able to tell me that i am getting suspended before I MYSELF find out i believe that this is breaking the private and confidential law? what can and should i do about it?
Berty
- 23-Apr-19 @ 8:59 PM
Can a line manager send you home when they know that you not going to be in while no one else is in the area of work as no cctv, as I don't trust my line manager after a joke that they thought was funny which included a knife lucky enough blade was pointing away and did slit throat action and said drop dead, both police and HR have done nothing really for this
Toni
- 12-Apr-19 @ 1:55 PM
If I phone in sick is my manager revealing my reason to the rest of the staff acceptable
Hully
- 8-Apr-19 @ 10:45 PM
its it wrong for an ops manger to tell other members off staff once suspended they wont be bk to work and have displinary before the person whos having the disaplinary
glory
- 7-Mar-19 @ 1:32 PM
My colleague Downes not fully do her work while she is at work. She breaks the rules of the office. I told manager in confidence and stressed the fact...yet she disclosed our conversation to my colleague. She breached my confidence. How should I tackle this matter?
Laura
- 26-Feb-19 @ 7:19 AM
I exchanged msg with my manager saying that i heard lots of rumours about unchapy people on shop floor as wel some other thing. I Said that its just between me and him. Just wanted to help him understand situation. In return he saidthat im doing complaints and he will take me on meeting to director and hr for sprading rumors. Is it break of confidentiality? As well i know that he keep more important informations from management to cover some people ( who done big mistake) but iim gona have probably disciplinary hearing. Is this discrimination?
Mick
- 26-Feb-19 @ 2:30 AM
I've battled with depression for many years was off sick for a long period, so I told my boss the reason for this long episode off work and at first he was understanding - promised he wasn't going to tell anyone else - but now everyone in my work knows. Isn't this a breach of confidentiality?
Ash
- 14-Feb-19 @ 9:15 AM