Worker-Manager Confidentiality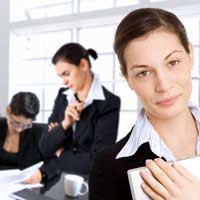 It is common for people who have a good relationship with their managers to tell them things in confidence. Most of the time, it makes sense for managers to keep such disclosures to themselves. However, there are occasions when they need to use their judgement and consider breaking this bond of trust for the greater good. This article discusses the issues relating to confidentiality in the worker-manager relationship.
Gossip
It is generally the responsibility of managers to control the spread of gossip through an organisation; it would certainly not be professional for them to contribute to any such rumours and speculation.
People in authority may be privy to all manner of confidential data about their business and its workforce. But they have a position of responsibility, and have been trusted to maintain the confidentiality of this data. Where less senior staff need access to this information, the business will generally release it to them in an appropriate form.
The Good of the Company
The good of the many outweighs the good of the few. For example, if a manager is told something that suggests a worker could cause harm to themselves or others, their responsibility is to take measures to protect these people even if it means breaking the confidence.
When a manager is told something in confidence that could be against the best interests of the company, they have a difficult decision to make. Should they respect the privacy of the individual, and keep the confidence as a private matter? Or should they report the incident, benefiting the company but risking loss of the trust of the workers below them. Unfortunately, there are no easy answers to this, and it remains largely a matter for the conscience of the manager to make a call based on the severity of what has been revealed.
Confidentiality of Criminal Acts
If an employee admits to having broken the law, the people who have been told may become accessories after the fact, and may face legal action themselves if they do not report what they know to the authorities in a timely fashion. A manager may wish to advise them to confess their crime officially, which may lead to a more lenient punishment. If a confession is not forthcoming, the supervisor may have no choice but to make a formal report.
If a member of staff admits to taking illegal drugs, or to having some other form of addiction that could impair their work, it is appropriate to notify the human resources department. They should be able to offer support services to the employee, and to ensure they seek help and are monitored.
Keeping Secrets
In life outside the office, some people are better at keeping secrets than others. However, at work, a manager has a responsibility to be professional. One mark of this professionalism is the ability to keep certain information confidential, filtering out the confidential parts from what is passed down to workers, and controlling what is fed back from them to higher management.
Sometimes subordinates will divulge information that really ought to be passed back to the company. In this case, a manager has a difficult decision to make: to keep quiet or to pass the information on. Making the right call takes training and experience, and it is the ability to take the correct action in circumstances such as this that separates the great leaders from the rest.
You might also like...
I need advise- my GM, AM and supervisors were all talking openly today in the middle of work about my drepression and anxiety and all the other staff could hear them it was really embarrassing and I'm pretty sure it's illegal. Also the GM is the worst for spreading roomers I have told him things in confidence befor and in the next 10 muinets the whole of work will know. I want to make a complaint but don't want to lose my job, what should I do?
Caz
- 8-Aug-17 @ 11:29 PM
My employer sent a very personal and confidential letter along with private medical info to me by way of a workmate who hand posted it threw my letter box at 22:30 at night surely this info should of been sent in the mail marked confidential any advice ???
Ctay
- 7-Aug-17 @ 11:56 PM
Lara have you resovloved this issue? Happy to help. Trade union rep -Don't worry not a militant employment law qualified. M
Micky
- 7-Aug-17 @ 3:01 AM
Hello All Fell on this site by default. I have read your posts and I am amazed at the lack of help. I am happy to assist you the best I can. I will try and guide youn and you and sign post you to the best advice. If I can't help you.
Wonderwoman
- 7-Aug-17 @ 2:39 AM
I struggle to work with a narcissistic colleague who has treated me badly since just a few days after I started in the company. I have confronted her to see if we could make efforts to improve our work relationship but that wasn't successful. The treatment still continues and ultimately it affected work ( motivation, the mood in the workplace, emotional wellness, amongst other things. So when my appraisal came I said it to managers. Who advised about setting up a meeting with her using a mediator. I didn't want to do this as it means confrontation with someone who you don't want to cause more trouble and make it even worse. Who wants to be ace to face with ge devil to prove to her she's wrong and she's treating me disrespectfully. She doesn't see she does wrong. This said person has recently given notice and I knew this was going to happen so didn't rock the boat and just told myself to live with it , it will all be over soon. To cut a long story short. "Said person" made a petty lie up about about me to my line manager. And my line manager responded by making work place adaptions for a few weeks. Ie : relocating me to a different office while said person works off her notice. But this wasn't the reasons given to me although ultimately I get the feeling it is. In my defence I set up a meeting with a more senior manager to talk about the difficulties. And update her to how the situation is and to defend myself about the lie and put the story straight. We spoke honestly about the ongoing problem and she also agreed that "said person" previously has issues with others and she wished I would have taking it further so she could deal with it officially. Anyway. All that conversation got back to "said person" through whatever channelsthat same day so my issue is to confront the manager with this. The manager has now left me feeling I can't trust her with anything confidential again. She is in breech of confidentiality and I want her to know I am not happy with this behaviour. How should I handle this?
Lara
- 17-Jun-17 @ 7:12 PM
Hi, I have recently had a misscarrige, I went into work after going to the hospital. My boss was in Italy and she text me asking why I hadn't answered the phone at 9, I replied by telling her I was really sorry I was late and what had happened. She replied saying she was 'shocked' by my message. Maybe she didn't want to hear my bad news? I was upset by this as I was already feeling very emotional. I carried on with my day and after work found myself in a lot of things pain, I headed to a and e where I was given morphine then had the baby surgically removed to stop the pain. I hadn't checked my phone as it was the last of my worries, when I did I saw a message from my boss asking if I could come in early. I replied apologising saying I had Togo back to the hospital I didn't mention in detail as I didn't want to 'shock' her again and said I wouldn't be able to go in atall, I got a nasty reply saying I've let her down and that it is very inconvenient for her, at this point I was extremely angry. Me losing my baby was an inconvenience for her. Does she have a heart? The next thing I know I receive a disgustingtext from her lying that was meant for someone else saying that a friend of mine (we don't have anyone mutual) saying I had an abortion and that I seemed happy about it and that I had time off the week before (I didn't have any time of the week before) I was so angry I confronted her and she still didn't apologise I told her she was absolutely disgusting with no heart and I quit my job. I was wondering if she had broken the law by lying about me and discussing my personal life?
Jade
- 27-Apr-17 @ 10:22 AM
It was my manager who breached confidentiality. I reported this to my area manager who said that i couldn't do anything about it because the person that informed me of the breach was no longer working for the company. This troubled me for sometime and i still have sleepless nights due to this. Is there anything I can do.
Suz
- 24-Apr-17 @ 6:17 PM
Sabz- Your Question:
I work as a medical secretary and I'm fairly new at the job. My manager had a referral for her brother inlaw and I did the referral the same I do all the others, she then proceeded to change my letter, she made a big deal that I hadn't rushed it through (even though it wasn't urgent) and basically made a big deal to the other department manager and got her brother inlaw seen the next day!! Since then she has made my life hell!! She has also once took a picture of another family members referral! I feel like I want to report her!!
---
Our Response:
If you're a worker and you've tried solving a problem or concern informally by talking to your manager but you're not satisfied, you can make a formal grievance complaint in writing, please see link
here
.
EmployeePrivacyRights
- 21-Apr-17 @ 11:47 AM
I work as a medical secretary and I'm fairly new at the job. My manager had a referral for her brother inlaw and I did the referral the same I do all the others, she then proceeded to change my letter, she made a big deal that I hadn't rushed it through (even though it wasn't urgent) and basically made a big deal to the other department manager and got her brother inlaw seen the next day!! Since then she has made my life hell!! She has also once took a picture of another family members referral! I feel like I want to report her!!
Sabz
- 20-Apr-17 @ 6:29 PM
Hi I think my employer has breached my privacy. I handed my sick note from my doctor in to work yesterday to a supervisor as my manager is not in. However today I have been messaged by a non- management member of staff who knew my reason for being off sick & said that most of our department know. Surely it is not right for management to have shared my medical note with non management members of staff? Is there anything I can do?
Misssunshine
- 26-Mar-17 @ 11:41 PM
Look in for some advice yesterday I received a phone call stating that someone was getting out of prison which panicked me as I am a victim of S.A . I called my manager to make her aware of the situation and that I wouldn't be coming into work that night as my head was up my backside. I returned to work today only to find out she has told another employee on my shift (only 3 employees on my shift including myself) that employee then lied stating she found out through facebook yet nothing was posted on social media at all and she could have only found out from my manager. Is there anything I can do I'm completely and utterly embarrassed and horrified that she'd disclose such sensitive information about me.
Crushed
- 8-Mar-17 @ 4:03 AM
My payrollCompany sent my p45 to anothermember of staff. What can I do
Carlacorreia
- 6-Mar-17 @ 6:09 PM
Hi. I have sadly lost 2 babys over the last year. I asked my manager not to say anything as i was not ready to tell people, when i returned to work i was As horrified to learn she had been telling peole and gossiping. Also i was signed off work during the pregnancy due to complications and she told people i was not ill really surely this isnt right.
Lauuzz
- 4-Mar-17 @ 7:04 AM
@BigstanThe company can do what it wants - but to do this is just awful and demoralising. Speak to your employer and if you don't get a result raise a grievance! Kate.
CathyG
- 3-Mar-17 @ 2:05 PM
Can a company post the amount of sick days each person has had off on a wall on show to everyone ?
Bigstan
- 2-Mar-17 @ 4:23 PM
Hi. I am a manager now under investigation for breach of confidentiality. I was in a personal relationship with another colleague. She was trying to contact me one day and I replied to her stating I was in a disciplinary meeting with (Named person). This was a private message between the two of us. Later (two months) we split up and she has now reported me and submitted this text as evidence. The business is looking to dismiss me for gross misconduct / loss of trust and confidence. I have been reading up on the law and there are a number of things I understand that is a defence. 1. Article 8 of the strausberg human rights employment law - Everyone is entitled to private communication. 2. Statutory law and common law - for a breach to occur there has to be detriment to the person (no detriment, the person didn't even know I had sent the text to my then partner. 3. It must be of magnitude, not trivial. I did not disclose anything about why or the out come, only it was a disciplinary. 4. A breach cannot occur if the information is already in the public domain. The person whos disciplinary it was, was openly discussing on the shop floor with her colleagues earlier. As she had never had a disciplinary before she was asking other colleagues advise. Therefore it was already in the public domain. Am I correct in my understanding?
Manager
- 4-Feb-17 @ 12:40 PM
My work colleague didn't come in to work last Friday as his mum had been taken into hospital. He phoned the manager on the Thursday night when she was taken in to inform him of the situation and let him know in advance that he may not be in for work in the morning. He sent a text to the manager early Friday morning to confirm that he would not be in that day. Later that morning the manager phoned my colleague, not out of concern, but to ask if it was him that had stolen a box of co-codamol tablets from the managers drawer. Is this allowed?
Hi There , i started working for a company 6 months ago It was nerve wrecking getting through my intereview aand explaining my crimnal record past 20 yrs ago, i am not the person i once was and changed settled down and have a lovely family My past is my past My manager promise she would not tell any other person about this Now i am in tears as the staff all know about my prevouis convictions and trying to find away to bully me out of work
tee
- 16-Jan-17 @ 11:28 AM
My manager disclosed personal medical and disability information in a reference. Is he allowed to share such sensitive information without my consent?
Boo
- 11-Jan-17 @ 9:00 PM
I work for a company that has contracted workers and time sheet workers. Whilst on maternity leave I had several phone calls to ask me to work as they were struggling, I enjoyed my job so I did my best to go in and help. My manager called me to hes office and asked me if I'd like to return as contracted, I accepted. One of my colleagues called me recently and told me my manager had then changed he's mind and told the whole office that I would no longer be contracted, is he allowed to tell people that information before discussing it with me? I hadn't even been called in for a meeting I had to call and ask him myself
Angie
- 10-Jan-17 @ 2:48 PM
I've told my h.r department about a disability and also my personal manager. and now other managers who have nothing to do with me know about it. is this a breach of confidence?
Benji
- 7-Dec-16 @ 8:42 PM
My manager took me into the office to discuss that I need to move to a different project (that's at least 2 bus journeys) and I had told her that if I was going there I would have to hand my notice in. She then asked me again if I had thought about the decision anymore and I said that (I still haven't made a definite decision). From a valuable sorce it has come to my knowledge that my senior has been discussing my personal employment information with other members of staff and I was just wondering ( seen as I have never spoken to my senior about it) whether it is okay for my manager to share my information with the senior if I had not given my blessing and if he was aloud to talk about it with other members of staff?
2931
- 3-Dec-16 @ 10:37 PM
SS - Your Question:
I told my director something in confidence regarding another co-worker. She promised me she wouldn't tell anyone, but she did. She told the other employee and he started to harass and bully me. He harassed me 2yrs ago also and that was why I didn't want my director to say anything. I filed a grievance with H.R and nothing was done. What are my options?
---
Our Response:
Your employer should have a written grievance procedure that tells you what to do and what happens at each stage of the process. After raising the grievance you'll have a meeting to discuss the issue. If 'nothing was done' i.e, you were not satisfied with the outcome, your only option would be to appeal, please see gov.uk link
here
.
EmployeePrivacyRights
- 30-Nov-16 @ 2:03 PM
I told my director something in confidence regarding another co-worker.She promised me she wouldn't tell anyone, but she did.She told the other employeeand he started to harass and bully me.He harassed me 2yrs ago also and that was why i didn't want my director to say anything .I filed a grievance with H.R and nothing was done.What are my options?
I recently had a strong difference of opinion with my manager about how Iam being managed, while she criticised me for my attitude to colleagues. I have since learnt she has met up with my line manager from my previous job in another organisation. I have reasonable grounds to believe my current line manager has breached her confidentiality agreement towards me by discussing me with my previous employer. How do I proceed here?
CF
- 24-Nov-16 @ 10:26 PM
I have a friend who had a supervision at the meeting the manager told her that another staff member told her what she had said about the manager but anyway we had a staff meeting and the girl who told the manager got ripped to shreds by staff and by the manager I walked out of the meeting with disgust my manager phoned me at home and generally tore a strip of me told her the meeting had been a slagging match and I was disgusted she allowed it to happen I'm now having a meeting on Friday for expressing an opinion am I wrong and where do I stand if she sacksaid me .
Scottie
- 24-Nov-16 @ 12:02 AM
Hi, I had to come off the on call rota at work temporarily due to extreme tiredness assoc with early pregnancy. My rota co-ordinator (senior to me) emailed a lot of people (not including me or my line manager) detailing the reason I was off the rota and the conditions of my sick note, as well as saying I "apparently couldn't cope". I had previously told him I wanted my pregnancy to be kept private. Has he just been tactless or unprofessional.
Sal
- 19-Nov-16 @ 9:32 AM
I had told something confidential to a manager at a motel..and it was broken..I was hurt..now she had turned everyone against still spreading my secrets and talking g ugly behind my back and doesn't realize it gets back to me..then she doesn't allow me at the work place where my fiance works..I used to live with him took care of the place bent over backwords..now she rats me out and uses everything at my face..and it keeps continuing...what do I do???
Nemo
- 4-Nov-16 @ 4:18 AM
Hi !i recently made a confidential statement against a colleague regarding threatening behaviour . I did not want yo make the statement but my management team promised complete confidentiality . I insisted my identity kept out of it as I had been threatened by colleagues previously because of the same thing and did not want people to know I complained . Unfortunately even though promised and was mentioned and promised twice in my interview my manager named me in a dismissal pack and put me in an impossible situation with my colleagues ! I am now being called a grass and been confronted daily and questioned ! Where do I stand ?
Maggie
- 24-Oct-16 @ 9:56 PM
Hello My husband has an outstanding grievance against a colleague at work over bullying and intimidation. My husband has been off work with stress now for 3 months waiting for the grievance to be heard and all the time has not been paid but he has not been fit to return until this grievance has been resolved. The grievance has been heard and we are awaiting the outcome, but on the night of the grievance, the guy that the grievance was against told another employee that my husband was off stressed because he had an outstanding tax bill which he was paying off through a change to his tax code. Now this information was only known by my husband and employer so obviously his employer has shared this information which it looks like they are trying to use to go against my husband. Isn't this breach of confidentiality and what can we do about it? My husband has been happily paying this through his tax code
SarahJane
- 6-Oct-16 @ 2:41 PM