Rumours About Sick Leave: Has My Privacy Been Invaded?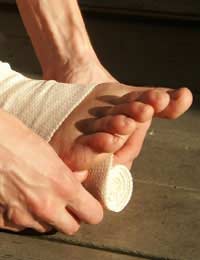 Q.I have recently been off sick from work with a broken foot which happened as a result of being assaulted. I phoned in work sick and followed the company's procedure and asked to speak to the duty manager.
I reluctantly explained what had happened to the duty manager and asked if him to keep the information to himself and the HR department he would need to notify. He confirmed that he would but I have since gone back to work with rumours circulating about me and everyone not only talking behind my back but openly making fun of me to my face.
I feel really let down and feel my privacy has been invaded. Do I have a right to complain to human resources?
(N.A, 1 April 2009)

A.
Following Procedure
The procedure when a worker falls sick – whatever the cause – is to phone a manager. This is what happened in the instance given here.
What's more, you asked the duty manager to keep the cause private. You wanted no one else to know. The only exception was the HR section.
From this, three issues are clear. You followed procedure; you acted in a reasonable manner; and the duty manager received a specific request for privacy.
The Feeling of Distress
Yet when you returned to work, you found that someone had breached the request for privacy. This became obvious when colleagues began making jokes about the cause of the sick leave.
The duty manager or one of the HR employees may have caused the breach of privacy. Either way, you returned to work after an injury and became understandably distressed.
This highlights two further issues. The first is a possible violation of any policy the workplace has about employee privacy. The second is a potential disregard of the Human Rights Act, and the respect an organisation should show to staff who want their private lives kept confidential.
Courses of Action
The cause of sick leave is private. The appropriate manager and the HR section need to know the cause because it may be work-related. They may also help an affected member of staff with occupational therapy and advice.
As for work colleagues, however, it's reasonable to say that the cause of sick leave is none of their business.
A possible course of action in this example is therefore to complain to HR. The complaint could first take the form of a chat with a senior HR employee.
The result should be an investigation into who broadcast the cause of the sick leave to staff. HR or the duty manager should also give an apology to the affected employee.
If an investigation and apology don't materialise, the next stage is to consider submitting a grievance. An employee representative such as a union official may be able to help. If not, the HR section can supply a grievance form to complete.
The grievance procedure should lead to an investigation and apology. It's unlikely that any organisation would want to go beyond this to a tribunal.
You might also like...
@Bertie - there's nothing to stop a workplace discussion taking place over what to do under the circumstances.
Rlo
- 11-Jun-18 @ 3:11 PM
I am currently on sick leave due to work related stress. I discovered this morning that one or more of the council members of the authority I work for have been discussing my absence, to the point of asking one of my team if someone should be put in my place to cover me and fill the breach. Surely the fact I am off sick should not be discussed with council members? And most definitely not discussed with any other members of staff?
Bertie
- 8-Jun-18 @ 1:32 PM
I've been taken off sick for being bullied in workplace. Who I worked with I believe has shown my sick note to other people which it doesn't concern them what can I do as company I work for don't seem to actually care
Abc
- 31-Mar-18 @ 8:17 AM
i have been off work due to low mood and anxiety for 3 weeks, took a lot of effort to go back to work , when there to find out I've been made fun of for being off work and everybody knows what was wrong with me , the result i felt sick and needed to go home , its come to my attention it was the boss who told his son who decided to tell everyone else .is there any advice you can give me please
@D - It may be that your email has to be passed on to HR for administrative procedures. It is quite legitimate for your employer to want to see proof of your appointment and I don't think you have much grounds to raise a complaint over the way you have been treated, your employer has not breached any confidences. In your employment contract it should lay out the procedure you need to follow re; hospital appointments.Judy.
JK
- 22-Feb-17 @ 11:29 AM
I am in the process of being diagnosed with ptsd, I have got an appointment in the next few days and have asked my employer for the time off. To begin with I just asked it off for an appointment which was denied(via phone), I then informed himvia email and asked him to keep it private and confidential that it was a medical appointment due time served in the armed forces. He has since emailed me back informing me he has passed my email on to his manager and the her department. And they would like to see an email providing proof of my appointment. I don't want to go on long term sick but feel my employer are pushing me that way by going behind my back and not helping me out with time off. Is this enough to raise acomplaint?
Hi I fell down the stairs on Wednesday and hurt my back. I called in sick on Thursday and explained the situation to the manager who answered the phone, I felt like I was getting interrogated by him and he kept asking loads of questions like he didn't believe me. I called again today and I wan still in so much pain and this time a different manager answered the phone, when I told her why I was sick her response was "oh so it was you who fell down the stairs" now I feel like all the managers are discussing my absence and even worse I feel like work don't even believe why I am absent. Is it allowed for the reason behind my absence to be discussed between all of the managers?
@Oneway - ignore the rumours, they are just rumours and may not even exist. Go back to work and all of this will blow over in a couple of days :)
IzzyBell
- 14-Oct-16 @ 2:31 PM
Good morning. I have been signed off sick since last Tuesday due to acute stress. I have been feeling 100x better and was looking forward to getting back to work next week. However, I received a phone call yesterday from a colleague who told me that there is rumours going around the workplace about my situation. (I've tried to kill myself, I've been looking for a new job, I have been kicked out of my family home by my partner are just three). These rumours are totally untrue and has knocked my confidence in going back to work.
Oneway
- 14-Oct-16 @ 8:33 AM
Peace - Your Question:
HiI have an ongoing chronic pain condition that my company are well aware of. On the 2nd day of a sickness absence relating to this someone in HR followed me of their own accord & then used this to issue a gross misconduct disciplinary for misleading the company & theft of pay against me. Is this even allowed? I feel my privacy has been wholly violated & was signed off with work related stress. I did nothing wrong in the activity they saw me doing & I was actually told to take sick when I was more than willing to work from home
---
Our Response:
I can only suggest you give ACAS a call regarding this to see whether your employer has worked within employment guidelines and to see what your rights are. It is impossible to advise from our perspective here without knowing the full story, which will be better explained to ACAS.
EmployeePrivacyRights
- 26-Sep-16 @ 11:01 AM
Hi I have an ongoing chronic pain condition that my company are well aware of. On the 2nd day of a sickness absence relating to this someone in HR followed me of their own accord & then used this to issue a gross misconduct disciplinary for misleading the company & theft of pay against me. Is this even allowed? I feel my privacy has been wholly violated & was signed off with work related stress. I did nothing wrong in the activity they saw me doing & I was actually told to take sick when I was more than willing to work from home
Peace
- 25-Sep-16 @ 10:17 AM
hello i Have been signed Off work for 3 weeks by the specialist doctor due to the stress reaction not related to work and my employer is pressuring me and forcing to tell him what was the reason of my absence he Asked me several times even when i asked him not to as it is a confidential information he made me cry and even knowing how much he is upseting me with it he was still asking ... He said to me that i cant just be signed Off work by the sicknote and not say what happened even that the reason was wrote on there ... He was suggesting that my sicknote was fake as it was written by hand and the stamp was from sussex not from the place that i went to ... It is a private clinic and this doctor works in many different cities i dont know what to do i am stressed and i feel threatened that i will loose my job i am on 40hour contract and i am there for 7 months ... Any answers what can i do ? Thank you
mal
- 29-Apr-16 @ 9:45 AM
My employer has displayed a chart on the wall in the staff room for all to see of how many sickness days each employee has had off this year. Is this allowed?
tsj
- 21-Nov-15 @ 9:09 AM
My company has asked there employes to fill a form in and on this it is asking for a complete list of all medication I am on.they know I am a diabetic my manager says it is incase I collapse at work they can tell the paramedic what medication I am on.can you put me right on my rights. Graham
locoman
- 1-Jul-15 @ 4:36 PM
@ian - I'm very sorry to hear this and I'm sure work is the last thing you want to think about under the circumstances, however it is probably better to try and sort this out in order to give you some peace of mind. While your employer is not allowed to put pressure on you about returning to work, your MD is entitled to be kept in the picture and to be informed what is happening which includes regular updates on your recovery and prognosis. ACAS advises that; 'employers should not contact employees to put pressure on them to return before they are well enough to do so, or overwhelm them with contact to the point that it impedes their recovery or that they feel harassed.' However, it adds; 'where possible the method and frequency of contact should be discussed and agreed between the parties when it becomes apparent that the employee will be off for a while.' Should you need any further advice, then you or a member of your family on your behalf can contact ACAS directly via the link
here
. I hope this helps and that you have a full recovery.
EmployeePrivacyRights
- 19-May-15 @ 10:58 AM
Hello. I am off work with mental health issues. At the end of January I took ill while away working in London.After two weeks of tests and a biopsy I was diagnosed with two inoperable brain tumours, off the highest grade. After four difficult weeks discussing my demise with my family I was called back to hospital urgently.I was told there was a complication, and that my tumours were shrinking. This is an impossibility. off and on I have to date spent 42 nights at a renowned neurological hospital undergoing a whole raft of tests. I am now at home but investegations are ongoingI work for a small company with 15 employees, to which I have a key role. My employer is constantly badgering my family wanting to know when I am returning to work. I have been left with epilepsy, unable to form new memory, and a host of other neurological problems.My MD does not seem to understand the picture what can I do.??
ian
- 15-May-15 @ 11:33 AM