Illegal Activities and Privacy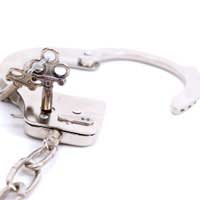 As a general rule, legislation designed to protect privacy has exceptions and caveats that override the right to confidentiality for the purpose of law enforcement. In other words, although the respect of one's privacy is taken to be a civil liberty that must be protected, this right cannot be used to hide evidence relating to criminal activity.
This article looks at several of the areas in which there is conflict between an individual's right to privacy and the general public's right to protection from criminal activities. In each case, there is a balance to be struck between these two viewpoints.
Encryption
It may be illegal to send encrypted data electronically in some countries or over some communications networks. If you want or need to send encrypted emails or to transfer sensitive files using encryption, then you should make sure you are acting within the law. The manufacturers of the encryption software you use often make guidance available on this topic.
There are many legal and legitimate reasons why individuals or businesses may wish to transfer or store data in an encrypted form. However, criminals obviously benefit from this technology as well, and modern encryption techniques are effectively uncrackable – if a criminal uses a high enough level of security to encrypt information relating to his illegal plans or activities then even government supercomputers will not be able to decrypt it without his password.
Anti-Terrorism Legislation
Part 11 of the
Anti-Terrorism, Crime and Security Act 2001
gave the Secretary of State the power to regulate telephone companies and Internet service providers in order to safeguard national security.
This resulted in a voluntary agreement between UK service operators and the Home Office regarding data retention. At present, information about a call or period of Internet use is recorded, but the content of the communication is not. The retention period ranges from 4 days for web activity logs (including the web addresses visited) up to 12 months for telephone records.
ID Cards and Identity Theft
The national ID card scheme was introduced as a measure to prevent unlawful activities such as identity fraud and illegal immigration. This is a clear case in which the privacy of individuals has taken a back seat to the prevention of crime.
By highlighting the issue of identity theft, this scheme may additionally encourage people to take greater care with their personal information in general. So whereas on the one hand being forced to carry a card could be considered a burden, and an infringement of the right to privacy, on the other it may actually help to protect people's privacy by increasing awareness of the issues involved and by making people less susceptible to identity theft.
Privacy Concerns of Law-Abiding Citizens
The general public should be vigilant in ensuring that public bodies do not seek unreasonable access to their private information in the name of law enforcement (for example, making claims that data is necessary to help prevent terrorism) when it is subsequently available for processing in some other way.
Lobbying groups, such as Liberty, try to raise awareness of these issues, and it is important for people to take an active interest in protecting their own personal information.
You might also like...
The csa/cms disclosed my salary to a woman claiming to have my child prior to her having any proof is this allowed?
peter
- 16-Jul-18 @ 3:22 PM
My manager conducted an interview with an employee who had reported me and I was given a warning this employee asked my manager the outcome of this incident and her words on statement I was given were "I have explained to Jackie about what happened with the layaway" so can I ask if she has disclosed to a member of staff that I got a warning
is your work allowed to question your partner about your reasons for being signed off work by a doctor
kpm18356
- 16-Nov-12 @ 4:43 PM
What about NHS staff going about thier work and being photographed/videod by on camera phone by a member of public on NHS property?
Kenny
- 5-May-11 @ 7:27 AM