Contract Workers and Privacy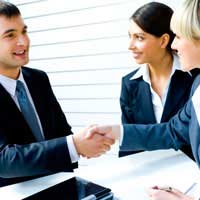 Contract workers move frequently between companies. Each term of employment may last only a few weeks or months. This raises a number of privacy risks, on both sides, over and above those relating to the permanent workforce.
Use of Personal Equipment
If contractors need or choose to use their own equipment then employers should provide a reasonable degree of security, for example by covering this equipment with their insurance and by having sensible measures in place to minimise the likelihood of theft.
Any staff using their own computer equipment should take sensible measures to safeguard it. For example, they should use good passwords to prevent casual snoopers from logging in to their computers, and should encrypt confidential data.
The Issue of Trust
Trust is a two-way process.
Employers must have faith in those they have hired. Temporary staff will, at some stage, move on to work for someone else; it is important that they respect the privacy of their former employers and do not use confidential information to benefit competitors.
Short-term employees must also have faith in their employers, regarding their personal information. The company is being relied upon to safeguard its employees' details (to minimise the risk of identity theft) and their financial particulars (to prevent fraud).
Trade Secrets
Contract workers may have access to all manner of information about the companies they work for. Intellectual property is easy to copy and difficult to control. Not everything can be protected by patents. If a company has developed processes that give it an edge over its competitors, everyone working for it must be compelled not to disclose these to the outside world. If trade secrets are fundamental to the success of the company, such as the secret recipes used by some food companies, then only a select few people may be told the details.
If a company is planning to expand quickly, perhaps by developing a completely new product or service, then it is likely to call upon contract workers. These may be specialists that the company wants to guide the new project, or temporary staff needed to achieve quick growth while permanent employees are recruited to replace them. In either case, such contract workers will be given important insights into the company's future plans, and it is important that they can be trusted to keep the details of the project secret when they move on to work for someone else.
It may be appropriate for businesses to ask contract workers to sign a non-disclosure agreement prior to them starting work on a commercially sensitive project. This is a legal document, where they agree not to disclose details about the project. Such an agreement is mainly a preventative measure, since it could only be enforced after any damage was done.
Holding Data about Contract Workers
Contract workers must share their personal details with each company they work for. This duplication carries with it a risk. It only takes one leak for a fraudster to steal an identity or to siphon all the money from a bank account. The contractor is only as secure as the weakest link in the chain.
Businesses need to demonstrate that they will act responsibly regarding the data they hold about all their employees. It would be reasonable for an HR department to clear peripheral data, such as banking details, once a contract is completed. This can always be added back if the worker is hired again in the future.
Ongoing Responsibilities
The privacy issues of contract workers are generally the same as those of permanent staff, but to a greater degree. Once a contractor has finished his or her contract, the link to the employer has gone. There is expectation on both sides that privacy will be maintained: that the contractor will not discuss the confidential aspects of their previous work, and that the employer will safeguard any private information they hold on previous contract workers.
You might also like...
My year's contract is now coming to an end.After attempting several meetings with the HR, I finally was told of this.After the meeting I was told by work colleagues that they had known about the contract not being renewed weeks before I was informed.This really upset me as I believe this to be confidential information and not for anyone else to be told, especially before me. I have sent an email to the head of our HR department with a complaint, stating that I thought this was breach of confidentiality.Would this be the case, and how should they go about dealing with this?
Pauline
- 30-Mar-16 @ 3:18 PM