Privacy of Employee Remuneration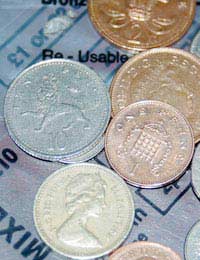 Remuneration means payment for a service: all financial and other benefits (such as a company car) that people receive in return for doing their jobs. Workers have a right to keep the details of their earnings private.
Why is Privacy Important?
Workers on particularly high or low incomes may be embarrassed about it. In between these extremes, people may be receiving different packages to those of their co-workers even if they are doing very similar jobs. It is good for both the employee and the employer that these differences are not made publicly available.
Money can bring out people's baser emotions, such as greed, pride, jealousy and anger. For most people, their income is a matter between themselves and their employer, and they wish to keep the details concealed.
Salary
For most people, the vast bulk of their remuneration package consists of their basic salary. This is what they see in their pay packets at the end of each month. They understandably want to keep details of their basic salaries to themselves.
Some staff receive bonuses if they, their department or their organisation perform well. In the financial industry, it is not unusual for bonuses to be greater than salary for some staff, which is seen as an incentive for the long hours they have to work. Although colleagues may wish to boast to one another if they receive significant bonuses, the business itself should not make the details public.
Sales staff may earn some, or even most, of their income as commission on the sales they make. The more they sell, the more they earn. Sales teams must judge for themselves whether this information is to be kept confidential or publicised within the team. For example, it may be appropriate to motivate staff by using a league table of sales and perhaps having a "salesperson of the month" award, in which case it would be difficult to keep the details private.
Benefits
Once workers have reached a particular level of seniority, they may be rewarded in ways that are not monetary. Such perks may take the form of a company car, additional holiday entitlement and similar things that are not income but which are nonetheless beneficial. There is no reason why information about benefits should be treated any differently from financial compensation in terms of privacy.
Tax Codes
Tax codes should be treated as confidential because they carry information about earnings. For example, they can show whether earnings are being taxed at the basic or higher rate, which in turn indicates whether the employee is earning more than the threshold for the higher rate.
In addition, some code letters are applicable only to people over the age of 65, so a tax code can carry information about a subject's age, which they may wish to keep quiet.
Company Executives
Different rules apply to the executives of a company. Their remuneration will feature prominently in the accounts, which will be publicly available from Companies House. Public limited companies will go a stage further and list each director's remuneration details separately. Because of this, executives at board level cannot expect to be able to keep these private.
Keeping Remuneration Under Wraps
The simple rule is that employees have the right to keep details of their remuneration packages private. This includes not only their basic pay, but also any commissions, bonuses and benefits they earn. Board-level employees may have to make these details public, but everyone else is entitled to keep them to themselves.
You might also like...