My Experiences of the Human Rights Act: A Case Study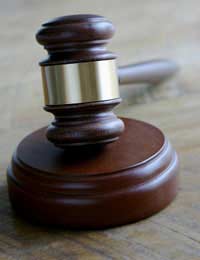 Carol Letz is a human resources consultant. Since the introduction of the Human Rights Act in October 2000, she has given advice to employers and employees on human rights issues, including employee privacy at work.
The Human Rights Act
"I often give talks to managers and staff about the Human Rights Act and the effect it has at work.
"I begin by explaining that the Human Rights Act comes from the European Convention on Human Rights. The Convention protects the rights and freedoms of people at work or otherwise. There are also specific parts of the Act that refer to work issues.
"This is often a surprise for both managers and staff. Neither group is usually aware just how relevant the Human Rights Act is to employers and employees.
Public And Private Sectors
"There's also another issue that raises eyebrows. This is the difference in the way the Act applies to the public and private sectors.
"In the public sector, the law obliges an employer to abide by the Act's principles. In other words, public sector workers can take their employers to court for breaches of human rights.
"There is one exception. A lot of legislation governs the way public sector employers operate. If such legislation forces an employer to violate someone's human rights, no one can hold the employer responsible.
"Of course, private sector employees may also feel their employers have breached their human rights. They cannot pursue the matter under the Human Rights Act, however. Instead, such employees must look at standard employment law to address any concerns.
"This is not as unfair as it seems. The government has absorbed human rights principles into standard employment law. Furthermore, employment tribunals must adhere to the European Convention on Human Rights.
General Principles
"The human rights of most interest to all employers and workers are freedom from slavery and forced labour; the right to respect for private and family life; freedom of thought, conscience, and religion; and the right not to be discriminated against in respect of these rights and freedoms.
"In practice, these rights mean that employees have a right to reasonable work conditions; a right not to expect intrusion into private lives by employers; and a right to be free from discrimination at work.
"There are UK laws, such as the Data Protection Act, that also apply to these issues. What the Human Rights Act does, however, is bring basic rights into sharp focus.
"It's worth noting that these rights, along with the others in the Convention, are not unconditional. For instance, the government can change or suspend them in a crisis situation.
"The Convention also places a duty on employees to respect the rights of their work colleagues.
Problems
"After I've talked about the Human Rights Act, the audience always has questions. Most staff, for example, follow what I've said, but they're still concerned about their employers' attitude.
"My advice is that if an employee has a problem related to human rights, he or she should speak to the employer about it first. If the problem persists, the next stage is to pursue the internal grievance procedure. And if this isn't satisfactory, there's the option of legal action.
"When it comes to legal action, however, you need advisers who know what they're talking about. In other words, seek a specialist. The principles of human rights at work may be simple, but individual circumstances can complicate them."
You might also like...
My friend is training to be a dental nurse and has been told that she is not allowed to socialise with the hygienist out of work and they are looking at social media such as face book all the time. At the Christmas meal they were not allowed to drink alcohol and if swore they got disaplined when back at work. Please could you tell me if this is legal. Thankyou
12345
- 3-Aug-15 @ 3:45 PM