Employee Privacy in At-Risk Jobs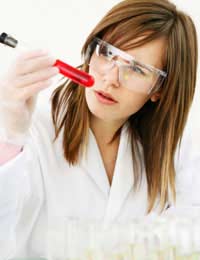 Employers of all kinds have a responsibility to keep their employees' personal information safe. They should not disclose it to third parties except under extraordinary circumstances (for example, if the police need it as part of a criminal investigation). Some employees have more to lose from the accidental disclosure of their information than others do. This article will concentrate on these at-risk jobs, defining what they are and why the privacy of the people doing them is especially important.
What is an At-Risk Job?
For the purposes of this article, at-risk jobs are taken to be any occupations in which the people doing them may expect interference from members of the public if their confidentiality were to be compromised. For example, a bank manager may choose to have an ex-directory telephone number so that disgruntled customers to whom she had refused to give a loan do not pester her at home.
Here are some examples of careers that may be considered to be at risk in this way:
workers in local and central government
police and security workers
teachers
health professionals
scientists involved with animal experimentation
workers in the defence industry
members of the armed services
judges and lawyers
celebrities and public figures
journalists and professional critics
company directors
professional lobbyists
How Do Privacy Concerns Differ?
All employees should expect their employers to respect their right to privacy, and to safeguard their personal information. However, in certain at-risk jobs the consequences of accidental disclosure of personal data can be much more serious than for people in general.
Some professionals, for example, have a heightened risk of kidnap because of the nature of what they do. If they operate within the legal or penal system, for example, they are more likely to be exposed to criminals who could take such direct action should they feel aggrieved with their treatment. Similarly, workers who are highly paid or who have access to business funds are more at threat from kidnap and extortion.
Celebrities and public figures will also wish to avoid the threat posed by stalkers, and in particular would wish to keep their addresses and telephone numbers private if possible. Other types of worker who deal with the public, and may have to give them bad news of one kind or another, would expect a similar level of protection from intrusion into their private lives.
Taking Precautions
Organisations employing people in such at-risk jobs need to take extra precautions to protect their data. It may not be appropriate, for example, to display a board in reception with employees' names and photographs on it; such a device could be useful in other organisations. Similarly, extra care must be taken when producing documentation for the general public, such as websites and brochures.
It may even be appropriate to give staff extra training so that they are aware of the security threats facing them, and they understand fully the need to safeguard their personal information. Additionally, training can teach them the best way to respond if they are confronted or harassed following a breach of their privacy.
You might also like...
Is it legal for your company to issue your personal telephone numbers (home and mobile) on an internal company document that is then circulated to many colleagues without your permission?
COYS268
- 27-Feb-15 @ 8:16 PM